Haanel's mention of vibrations reminded me of an interesting juxtaposition within my life. I saw a chart posted about various frequencies of life.  See how well this chart fits in with this course?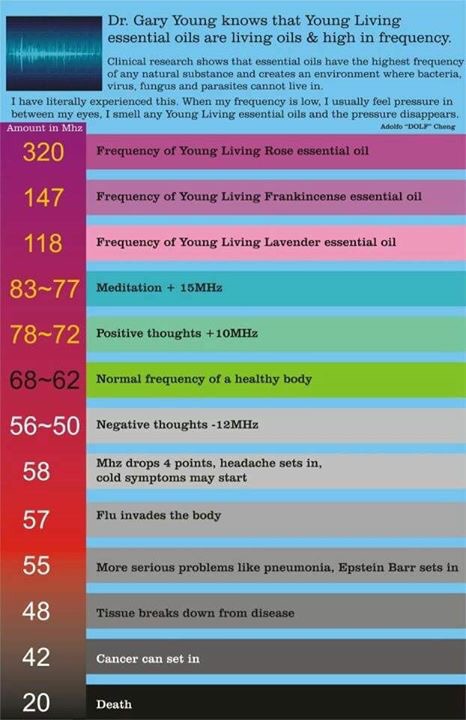 My husband is recovering from a three month bout with pneumonia (once we realized what it was and got treatment, he's feeling much better). I've had pneumonia, so I understand what that frequency feels like. Had my husband not had another (still ongoing) health issue we'd attributed the pneumonia symptoms to, he would have been treated much earlier. He's still at the 57-58 MHz level symptom-wise. I have symptoms that could put me at that level as well. But look at what can raise our body frequency to above normal? Positive thoughts and meditation. Isn't that magnificent!
I can't help but think of this chart everytime I read 17-2. "The vibrations of mental forces are the finest and consequently the most powerful in existence. To those who perceive the nature and transcendence of mental force, all physical power sinks to insignificance."
It certainly gives new meaning to increasing your frequency.