I've been chattering on for the last 40 weeks about the Master Key Experience. Soon, you'll have the opportunity to get a concise fable about the experience published by Mark Januszewski. He loves giraffes, so you'll see one on the cover. He talks about acquiring the 13 riches of life effortlessly, and, really, isn't that what life is all about? Why continue torturing yourself trying to figure it out? The Master Key Experience walks you through the process.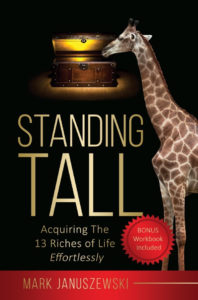 And he even thought about the kids, because, seriously, if we learned this stuff as kids, by the time were were adults, life would be a breeze.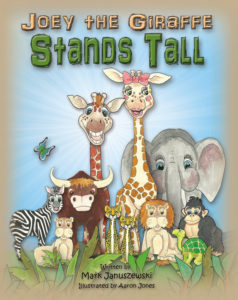 Standing Tall goes live on July 26th. Until then, you can get the first six chapter free from me as well the 7-Day Mental Diet and a brief email series about the various effects the Master Key Experience has had upon participants lives. This also gets you on the early notification list for the next course. You don't want to miss your Pay-It-Forward Scholarship. Get your free chapters here. Joey the Giraffe Stands Call releases shortly after Standing Tall. I nearly forgot, you can get the Kindle version of Standing Tall for 99 cents on pre-order. You can't go wrong with that!